PID Loop Simulator: Demo Version
Description
|
Features and testimonials
|
Demo Version
A free demo version of this tool is available for users to get a feel for the functionality and working of this tool. There is no time limit on its usage.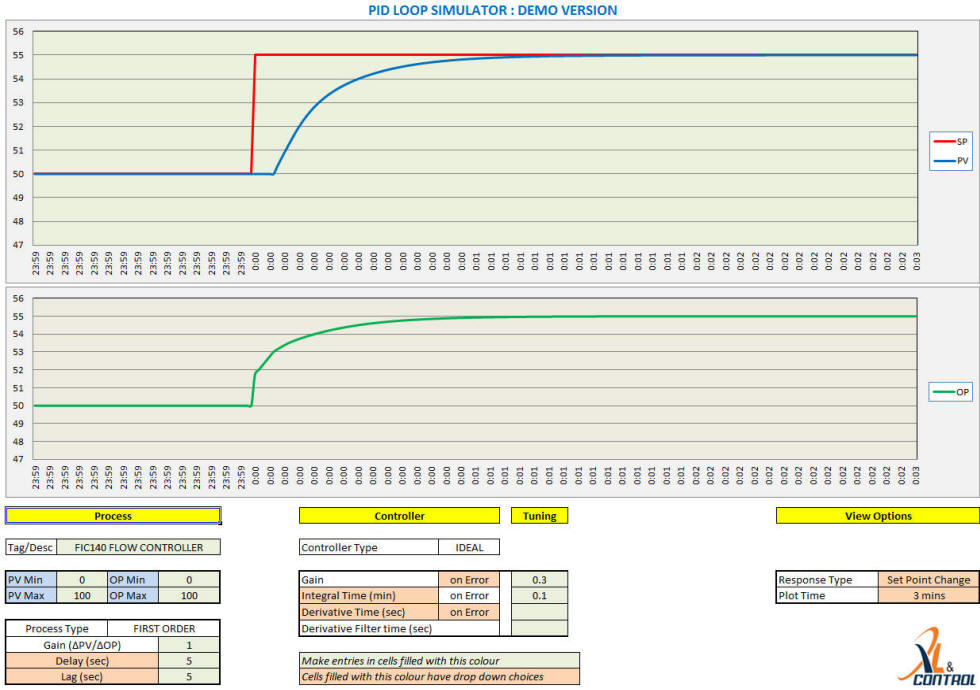 The demo version has the following restrictions:

Process type limited to First Order only.


PID controller limited to Ideal algorithm only.


Only Controller Gain option is allowed.


Integral and Derivative times can be specified in seconds and minutes only. Integral Gain cannot be specified.


Suggested Tuning and tuning comparison are not available.


'Load Change' response is not available.


Maximum display time is restricted to 5 minutes.
Download
Download Demo version (.xlsx file)